Personalised Novelty 6 hook key holder – Sunset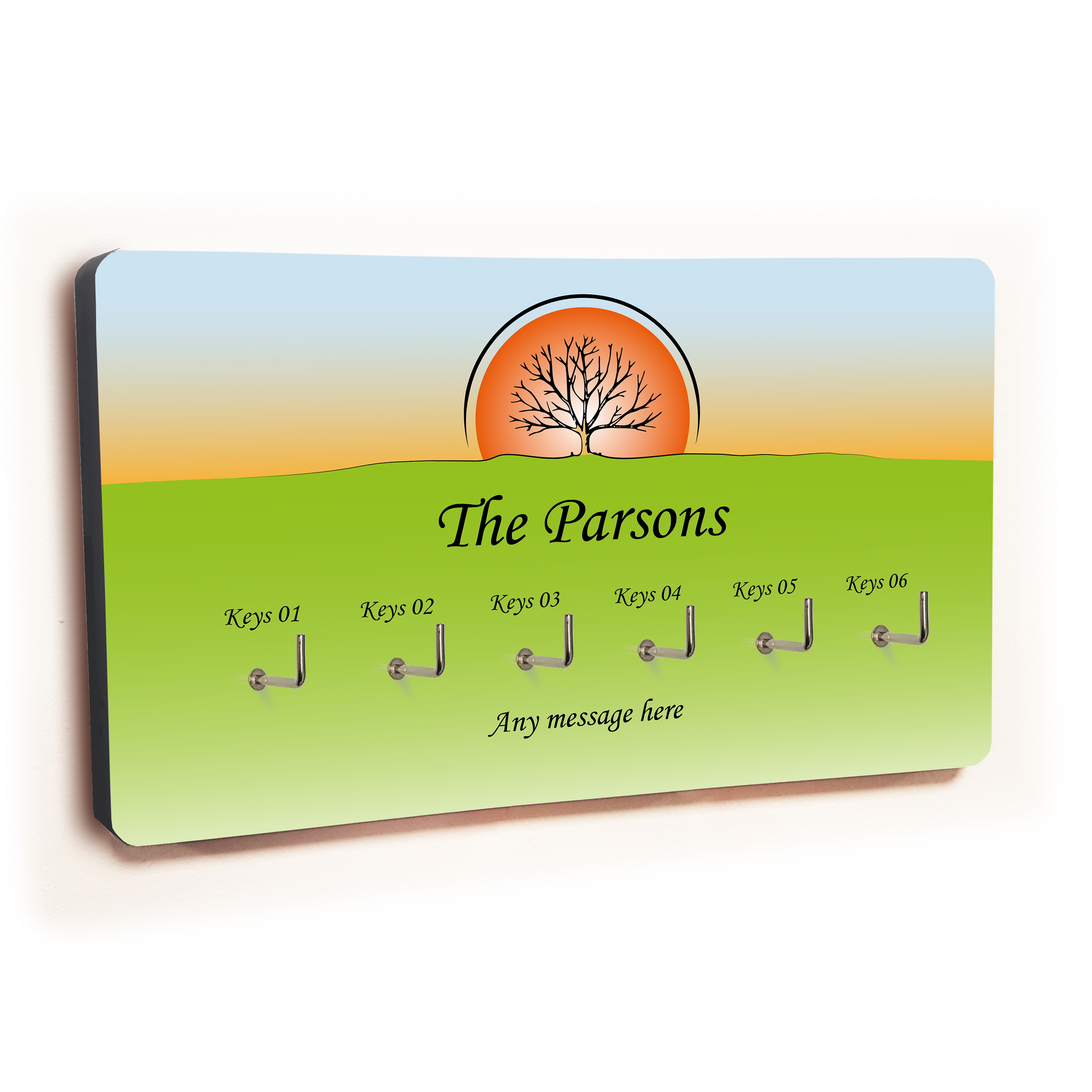 Personalised Novelty 6 hook key holder – Sunset
Product added to your favourite list
Specifications
Weight:

500 g

Bullet Point 1:

The Key holder is made from 12mm MDF, the edges of which are painted black. There are 6 predrilled holes to fit the 6 steel hooks that come with the item.

Bullet Point 2:

The Key holder can be mounted on the intended surface by the use of 2 screws that come in the package.

Bullet Point 3:

On the back surface of the MDF there have are 2 slotted holes where the heads of the screws can locate. This means that when correctly toleranced the key holder will sit flush with the mounting surface without any fixings visible.

Bullet Point 4:

The printed surtface of the key holder is permenant and can be cleaned without the worry of wiping the design off.